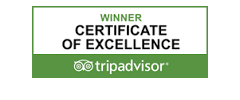 "Beautiful remote resort in the heart of Corcavado"
5 of 5 stars. Reviewed June, 2019
Our family stayed at LagunaVista for 3 nights. The staff was fantastic and very accommodating. We enjoyed seeing all sorts of wildlife at the resort including Macaws, and white-faced Capuchin monkeys. We couldn't have been more happy with the beautiful accommodations and views. Our room included a fantastic view over the lagoon and beach with our own private personal outdoor pool/tub. The room had an open design, so you could hear the jungle around you at night, it was a great experience! A note of caution, the drive to the resort was quite an adventure as it is in general to get to the Corcavado National Park, take your time and drive slow to ensure you don't get a blow out on the rough roads. You don't want to miss this area as it holds approximately 25% of Costa Rica's entire wildlife.
"Amazing and unique resort"
5 of 5 stars. Reviewed March, 2019
If you're looking for a unique resort where you can stay in a remote natural area, this is your place! The grounds are gorgeous; the 8 villas are private with your own plunge pool and outdoor shower and hammock; the food is fabulous; and you may be lucky enough to make friends with local macaws, vultures, monkeys or the resort pups. The view includes the rainforest, a lagoon, and the Pacific Ocean on a beach with no one for miles. Greg, the owner, is funny, friendly, and helpful. We miss this place already and we'd recommend it for anyone who loves nature and relaxation.