Location
Getting here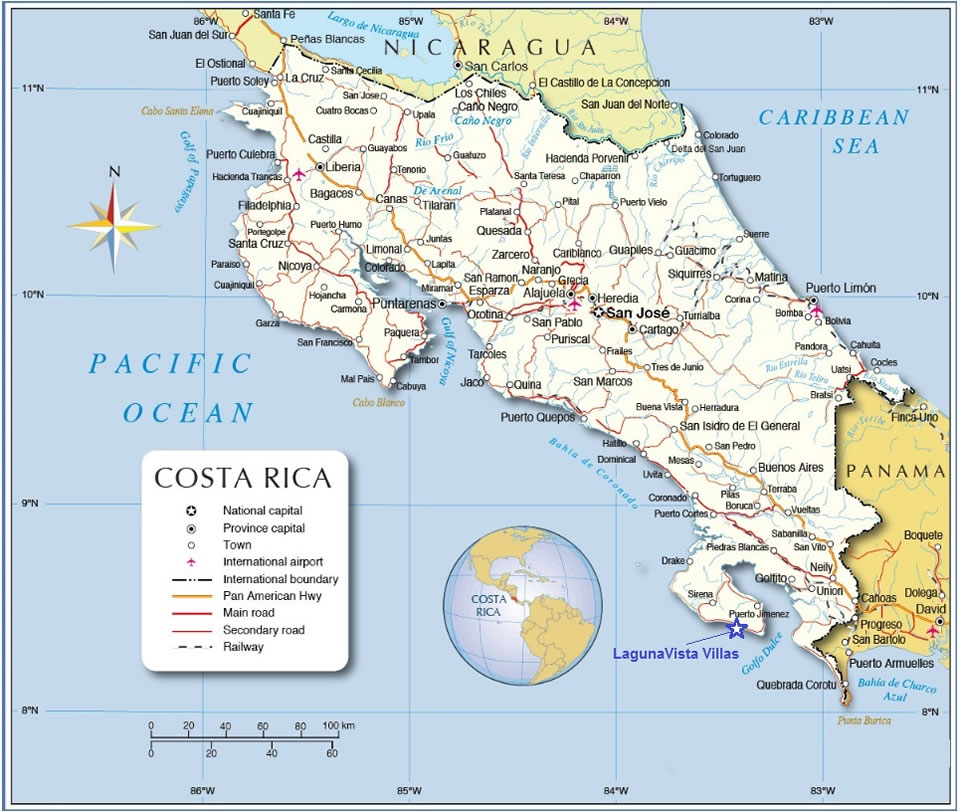 View Laguna Vista Villas, Playa Carate on Google Maps
LagunaVista Villas is located in the Osa Peninsula on the southwest coast of Costa Rica. It is beside Playa Carate and Laguna Pejeperrito, and very close to the Corcovado National Park. Our nearest town is Puerto Jimenez, a one-hour drive away.
Surrounded by the coastal mountains of the Osa Peninsula, our lodge is served by a single road from Puerto Jimenez.
The road ends 2km further west at our local airstrip in Carate, the starting point for trips along Playa Carate and into the Corcovado National Park.
Directions
Car Transfers:
Driving from San Jose, visitors have two main choices:
1. The main Pan-American highway which first crosses the mountainous area just outside San Jose before descending down through the central San Yisidro valley, west towards Palma Norte and down the coast towards the Panamanian border.
2. The main road heading directly towards the south west coast and the beach town of Jaco. From there, guests should simply continue heading south past Quepos, Dominical and Palma Norte towards the Panamanian border.
The turn off to Puerto Jimenez is at Chacarita about 45 minutes south of Palma Norte. Please keep an eye out for this important right turn. It will take about 1-1/2hrs to reach Puerto Jimenez from Chacarita.
From Puerto Jimenez, it will take about one (1) hour to reach LagunaVista Villas, driving on the only road heading west towards Matapalo, a popular surf spot, then continuing out towards Playa Carate and the Corcovado National Park.
LagunaVista Villas is the first lodge visitors will see as they approach Carate. It is on the left just after their first sighting of Laguna Pejeperrito. Signs are posted along the road as you approach the lodge.
The total drive time from San Jose to LagunaVista Villas is approximately 6-8hrs depending on road conditions. At certain times of the year and depending on weather conditions, a 4-wheel drive vehicle is also recommended.
There is plenty of free parking security for private and rental vehicles at the lodge.
Please contact us if you have any specific questions which are not answered here. Thank you.
---
Air Transfers:
There are two (2) main options to get to Puerto Jimenez. Once there, guests have a choice of taking a local taxi or a rental vehicle for the 1-hour trip out to Playa Carate and LagunaVista. The taxi rate is $80-90 one way.
Please contact the staff for more information and/or bookings. Thank you.
Options to fly to Puerto Jimenez and Carate
1. Skyway Costa Rica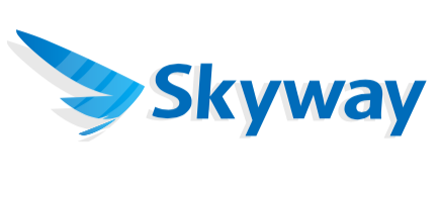 Skyway Costa Rica is a regional airline based in San José, Costa Rica. It operates daily scheduled passenger services to 8 domestic destinations and 1 international destination. Its hub is located at Juan Santamaria International Airport. Flight reservations may be made at skywaycr.com
---
2. Sansa Air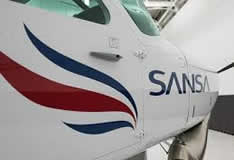 This domestic airline departs from Juan Santamaria International Airport (SJO).
Flight reservations on Sansa Air may be made at Sansa Air.
---
3. Private Charter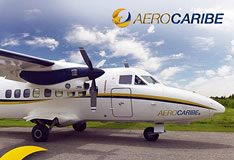 Aero Caribe Charters is the local option for private flights from San Jose (or elsewhere) down to Puerto Jimenez. Or guests can choose to fly directly to Playa Carate and our local airstrip from San Jose.
Flight time from San Jose to Puerto Jimenez or Playa Carate: 1 hour.
Please contact us for more details, flight itineraries, schedules and prices.
---
Book now
Follow us on Facebook or check out our YouTube channel
Share this website with your friends and network